Ah, live chat. It's one of the best ways to increase conversions and put your customers at ease when they have a question or concern. But it can be expensive, especially if you have more than a handful of sites or are looking for enterprise-level features.
The importance of live chat for WordPress sites is getting higher and higher every day. As the number of websites and blogs has increased over the past years, so has the number of people trying to get their own website ready for public access.
Some people want free advice about website building while others want to know how to create a blog or improve upon what they already have.
Companies grow when they discover effective ways to offer the best service to customers and increase the number of qualified leads, converts, and sales.
In 2022, implementing the live chat feature on your site can be a great option to boost your business's expansion since the majority of users prefer the live chat option over any other channels for support.
Did you realize that 38 percent of buyers prefer to buy from companies with Live chat support systems?
It is nerve-wracking to select the most appropriate solution for your website among various available WordPress Live chat plug-ins.
Benefits of adding a Live Chat Option to WordPress Website
Live chat software has many advantages for businesses.
By adding an WordPress (WP) Live chat plugin on your site allows you to:
Create a Great Customer Experience
When your website is visited by customers, they want immediate quick help and guidance.
In the opinion of PwC, helpful and friendly assistance is one of the most important elements of the customer experience.
A great way to offer an improved customer experience while also responding to objections is to add live chat to your site.
The majority of the free WordPress live chat plug-ins support multiple chats to increase customer satisfaction.
Furthermore, these plugins facilitate real-time problem-solving, making it simpler to offer solutions to the correct customers whenever they require these solutions.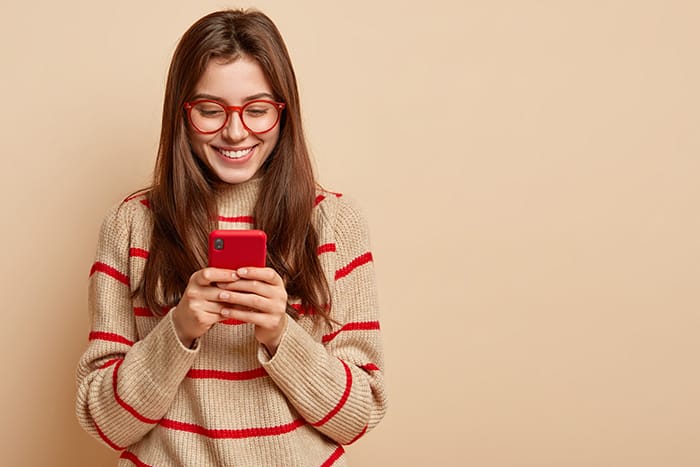 Earn the Trust of Consumers and Reputation
According to Oracle, 95% of users say live chat is a source of confidence since they know they'll receive assistance immediately.
In essence the presence of live chat in your WordPress website can build confidence of customers in your company's reputation. When customers experience the live chat option on your site and are more likely to return and purchase.
Your website will earn customers' trust and get an edge in your field with individual chats and prompt responses and the answers that you offer.
Increase Sales and Conversions on Websites
In guiding visitors through the process from the moment they visit your site by guiding them through their journey, you can help them make fast buying choices, thereby reducing the selling cycle.
Utilizing advanced trigger options for targeted triggers will allow you to lower the percentage of abandoned sales and boost sales and conversion.
Research studies have found that consumers are more likely to buy from companies that offer live chat services.
Live chat allows you to make answers to questions that are commonly asked. If you can create these preset answers, you'll be able offer prompt assistance as well as better engagement and a quick response time which ultimately boosts conversion rates.
With specific messages and pre-planned triggers using WordPress live chat extensions you can convert an online visitor into potential buyer to customer who will return to you.
Enhance Customer Engagement and Acquisition
Live chat helps increase participation and ease the onboarding process for new customers.
When the website experience is impressive, and agents are always ready to attend to customer needs, it will be easy to keep website visitors engaged until they become paying customers.
Customers who have already reassurance on your website due to the live chat feature will feel confident and convinced to fill out their personal information or purchase.
Provide Better Customer Service
As per research, the majority of users prefer live chat over phone or email support.
It will increase sales when you focus on offering superior customer service via live chat systems instead of relying solely on traditional channels for customer support like email or phone calls. direct messages.
At a lower cost You can achieve greater effectiveness. Live chat support on your site will cut down on the costs of hiring support staff and help you manage your financials.
Through WordPress Live Chat plugins you can:
Manage multiple customer enquiries and chats by allowing you to employ multiple support agents to help manage customer service.
Know and provide fast and effective solutions for the issues that website users might face, all in real-time
Help visitors who are offline by through AI (artificial intelligent) chatbots
Respond to customer inquiries during long service hours, including on weekends without causing any disruption or confidentiality
Support is available in multiple languages.
Follow visitors' movements and begin conversations
16 Best WordPress Chat Plugins
Are you searching for the most effective Live chat software for your WordPress site to generate more leads, increase your site's converts as well as sales while also providing the most pleasant customer experience?
Here are the best 16 live chat plugins that are free you can use on your WordPress website:
#1. HubSpot All-In-One Marketing
HubSpot All-in One Marketing is a no-cost WordPress live chat extension that can help you organize all of your advertising efforts.
You can also add HubSpot All-In-One Marketing on your site to create leads and collect data for as much as 1 million visitors to your website.
Then, you can manage these contacts through the CRM (customer relationship management) software. HubSpot also offers other tools that are useful like an popup plug-in and a form creator.
HubSpot All-in-One Marketing comes with three different live chat services that you can connect to the WordPress page to improve customers' engagement and produce qualified leads for your company.
Features of HubSpot:
Attractive live chat widget
Three chat types live including sales, support and an automated chatbot (for offline assistance)
Real-time messaging
Email marketing to nurture leads
Integration with WordPress pages
Integration of CRM
Analytics built-in and visitor tracking
Support for chat agents in multiple chat rooms
Available on mobile devices (IOS, Android)
Best Free WordPress live chat plugin: Companies that utilize CRM programs and are looking to generate leads.
Download HubSpot All-In-One Marketing
#2. LiveChat – WP Live Chat Plugin for WordPress
LiveChat is a free WordPress live chat plug-in which facilitates rapid and active communication between companies as well as their clients.
You must be an existing LiveChat user to utilize LiveChat WordPress plugin free of charge. Chat window responsive, and runs seamlessly on all devices as well as browsing interfaces.
LiveChat provides simple and quick customer service.
Features of LiveChat:
Customizable chat widget
Ticketing system
Instant phone calls
Multiple live chat sessions
Triggers and website guest tracking
Proactive chat invitations (personalized messages)
Integrating CRM with email marketing as well as social media sites like Salesforce, Zendesk, Mailchimp, HubSpot, and Facebook
Mobile app
Most FREE WordPress live chat software E-commerce companies that require 24/7 customer service.
Download LiveChat – Live Chat WP Plugin
#3. tawk.to live chat
tawk.to is one of the most well-known WordPress live chat extensions with more than four million companies employing it.
With tawk.to you can talk with visitors to your site without cost. It's a seamless procedure, without advertisements or spam.
tawk.to is a highly adaptable and flexible plugin that works with all browsers . It also allows you to assign several chat agents to chat with customers for no cost.
Feature of tawk.to:
Responsive live chat widget
Color schemes to customize widgets
Options for visibility
Real-time tracking of visitors to websites
Mobile devices are also available.
Smart trigger option
Single dashboard interface for efficient communication
Unlimited number of chat agents.
Translation plugins support to support international sales
Best free WordPress Live chat plugin designed for businesses that require a simple plugin to generate leads and sales.
#4. JivoChat Live Chat
JivoChat can be a different effective and cost-free WordPress Live chat plug-in that you can apply to your e-commerce site.
JivoChat is light, flexible and compatible with all types of devices.
With JivoChat's chat in real-time it is easy to communicate with your visitors on the web in a way that is efficient.
Features of JivoChat:
Fast-loading chat feature
A single communication hub that covers every social media/chat channel like Whatsapp and Messenger
Instant call and offline message features
Built-in CRM
Automatic translator of languages
Real-time tracking of visitors
Advanced trigger options
Automated response
Typing insight
Integration with API webhooks, APIs, and other CRM systems
Best FREE WordPress live chat software for eCommerce sites that need an integrated communications platform for chats.
#5. Zendesk Chat
Zendesk Chat is a no-cost WordPress live chat extension that enables users to resolve their clients' problems in real time.
By using Zendesk Chat, you'll not only give your customers a better online experience, but also increase sales as well.
When you sign up for Zendesk Chat's free version you'll have access to an intuitive dashboard and chat history for as long as 30 days (but you're only able to participate to one chat at a time).
Features of Zendesk Chat:
Customizable and straightforward chat widget
Optimized for mobile use
Smart trigger options
Built-in analytics
Tracking of website visitors
Automatic translator for more than 40 languages.
Integration with the best CRM tools such as Salesforce, Zendesk, and UserVoice
Mobile phones are available for download.
The most popular FREE WordPress Live chat plug-in for businesses using CRM programs (runner-up).
#6. Tidio Chat – Live Chat, Chatbots & Email Marketing
Tidio is an WordPress Live chat plug-in, which is free and flexible.
It's simple to set up and modify the Live chat software. The live chat software lets you to notify your website visitors whenever you're online.
Features of Tidio:
A responsive chat widget that allows simple customization
One panel for accessing chats on various channels including email, social media platforms and messages
Email marketing option
Automatic translator that can translate the following 183 languages.
Tracking of website visitors
Offline messages
Integration with CRMs as well as e-commerce and email marketing tools such as Salesforce and Mailchimp
Specially designed applications are available for tablets, mobiles, and desktops
The best Free WordPress chat software for small enterprises and eCommerce websites that require more sales and customer service.
#7. Pure Chat – Live Chat Plugin And More!
Pure Chat is a no-cost WordPress Live chat plug-in which provides unlimited chat options. This plugin can be used to handle customer inquiries effortlessly.
Pure Chat is a flexible user-friendly, easy-to-use live chat plugin. However, it's not as advanced as many of other live chat plugins that are on this list.
Features of Pure Chat:
Live chat widgets that you can customize
Chat history transcript
Different trigger options for triggers
Forms for email (when offline)
Chat in real-time with multiple website guests
Offline widget display display option
Automated response
Integration with the most popular builders of websites and CRM platforms like Squarespace and HubSpot
Mobile application available
Pure Chat's professional version offers real-time analytics as well as track the number of visitors to websites.
The best Free WordPress Live chat plug-in small businesses seeking an easy solution for live chat.
#8. Live Chat is provided by Formilla
Live Chat from Formilla is a powerful and free WordPress Live chat plug-in that is effective in creating leads and sales via automated emails that are highly targeted and managing them via your CRM.
Live Chat by Formilla is like HubSpot however it has the limitation of chat agent assistance. With Live Chat formilla's free plan, you're able to have one chat representative onsite to a single simultaneous chat.
Features of Live Chat:
Easy-to-customize live chat widget
Offline chats
Detailed trigger options
Automated responses and file sharing
Support for multiple languages
Email marketing
Integration with top CRM and email marketing services
Ticketing system
Real-time website visitor tracking
Available for mobile
Best Free WordPress live chat software companies looking to generate leads (runner-up).
Download Live Chat by Formilla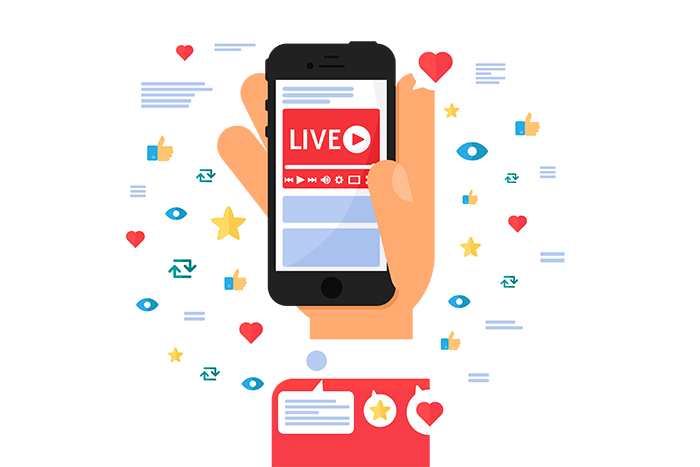 #9. WP-Chatbot is a bot for Messenger
WP-Chatbot for Messenger empowers you to respond to your Facebook messenger and website chats in one place.
WP-Chatbot is designed for businesses who gain customers via Facebook.
Features of WP-Chatbot:
Simple and flexible chat widget
Chat blasts
Marketing automation
Google Analytics for Facebook Developer account
Chatbots that do not require codes are advanced and sophisticated.
Integration with MobileMonkey's marketing as well as chatbot platforms for customer service and a variety of themes, plugins and eCommerce platforms
Integration with Facebook Business Page and Facebook Messenger and chatbots from other tools
Works with all browsers.
Best FREE WordPress Live chat plug-in businesses that acquire clients through Facebook.
#10. Wise Chat
Wise Chat is a completely free WordPress live chat extension that you can install on your site to help reduce the support team's workload.
Wise Chat is a simple-to-use plug-in which helps increase the engagement of your customers and social media via real-time chat rooms.
Features of Wise Chat:
Live chat responsive and customizable widget
Chat channels with unlimited chat and private channels
Custom user name on the website
Automatic cleanup of messages
Emoticons and CSS that you have customized
Channel analytics
Options for file sharing
Automatic translation of languages
Mobile phones are available for download.
The best FREE WordPress Live chat plug-in small businesses that want to cut down on their team's work load.
#11. 3CX Live Chat – WP Live Chat Support
3CX Live Chat (formerly WP Live Chat Support) is an efficient and widely used and free WordPress Live Chat plugin.
To ease your support team's work load, you can make use of the 3CX Live Chat to create chat boxes prior to and after each conversation. It is also possible to manage multiple chats simultaneously.
You can host your chats with 3CX's server in order to minimize the time it takes for your website to load when your server isn't highly reliable.
Features of 3CX Live Chat:
Chat widget that is customizable and user-friendly
Live chat recording storage
Polls, surveys, and chats
Chat box with a draggable interface
Integration with Google Analytics
User anonymity
Live chat notifications were not sent out.
Translation plugins are compatible with multilingual support
Answers to questions and inputs from typing
Live chat widget's appearance on certain pages
3CX integration to support multichannel communication that include voice and audio chats
Best FREE WordPress live chat software companies that don't have their own servers that are reliable.
#12. Click to Chat
Click To Chat is a powerful and free chat application to let you as well as your followers connect directly via WhatsApp by a single click.
With the Click to Chat feature users can get answers to their queries by contacting the account on your WhatsApp accounts, WhatsApp business account, or a group chat.
Features of Click to Chat:
Chat widget that is lightweight and light
Animations
Pre-filled messages
Shortcodes that are well-defined and clearly defined
The integration of e-commerce platform, such as WooCommerce
Nine styles, including an image in addition
The option to hide chat widgets is dependent on variables such as the device, post ID, category, and type of post
Integration Integration with Google Analytics, Facebook pixel and Google Ads.
The most popular FREE WordPress live chat software available for companies that utilize WhatsApp.
#13. REVE Chat
REVE Chat is a no-cost cloud-based WordPress live chat extension plugin.
REVE Chat is a one-stop platform to handle communications with your customers in real-time across various channels, including audio and video chats, and also on social networks such as Viber or Facebook Messenger.
Features of the REVE Chat:
A simple and flexible chat window
Auto trigger option
Screen-sharing
Analytics of website visitors in real-time
Co-browsing using live chat as well as WordPress
Customer query department management
Chat monitoring
It supports more than 20 languages.
Integration with WordPress and other social media platforms
24/7 support available during the week.
Mobile application available
The most popular FREE WordPress Live chat plug-in designed for companies who use a variety of communication channels.
#14. Chaty
Chaty is an omnichannel, free live chat WordPress plugin that allows users to engage with their customers via various channels of communication. It can be used on 19 different platforms including Instagram, SMS, Facebook and Twitter.
With Chaty chat, you can interact with your customers via the chat platform they prefer, and your visitors can reach you once they have left your site.
Features of Chaty:
Chat window customization is easy.
Drag-and-drop interface
Date scheduling
Display of Availability
Trigger and Targeting options
Attention effects
Pending messages icon
Custom channel button
WhatsApp chat popup
Integration Integration with Google Analytics, all WordPress themes and e-commerce websites
Integration with page builders that are popular such as Divi, Elementor, Beaver and WooCommerce
Mobile optimization
The best Free WordPress Live chat plug-in designed for companies who use a variety of communications channels (runner-up).
#15. Userlike
Userlike is a different free program that allows you to chat with your customers via the most popular channels, including Facebook Messenger, SMS Facebook Messenger, and WhatsApp.
Userlike lets you chat with site visitors while they navigate through various pages by displaying the chat box visible on the screen.
Features of Userlike:
Live chat window with customizable live chat settings
Automated response
Registration forms and Operator Groups
Chat invitations that are proactive
Multiple chats
A natural chatbot with intuitive interface (Chat Butler)
Automatic translator that can translate seven languages.
Offline messages
Rating and service time settings
Real-time analytics of events and visitors
Connecting to chat analytics and social platforms and other applications, such as Slack, Facebook Messenger, Asana, Pipedrive, Telegram and Help Scout
Optimized for use on mobile devices
The best gratis WordPress Live chat plug-in businesses that utilize applications like Slack and Asana.
#16. Chatra Live Chat
Chatra Chat Live Chat is a no-cost WordPress chat extension that offers an authentic environment for converting visitors to customers on your site.
Chatra Live Chat saves your cart and boosts your sales by allowing you to reach out to customers on the checkout page in a proactive manner. This gives you the opportunity to assist your customers and respond to the needs and concerns of customers.
Features of Chatra Live Chat:
Simple interface
Unlimited simultaneous conversations
Group chats and messages off-line
Typing insight and corrections for typos
Agent photos available pre-chat
Real-time analytics of visitors
Advanced trigger option
Intelligent form bot for custom contact forms
Integrating with marketing email services like Facebook E-commerce and other platforms like WooCommerce
Mobile application available
The best gratis WordPress live chat software businesses who are active in the process of converting customers.
Final Thoughts: Top 16 Best Free WordPress Live Chat Support Plugins
With over half of all businesses online claim lead generation to be their top marketing problem, you require efficient strategies to stand out from your competitors.
WordPress live chat extensions can be effective, not only for lead generation, but as well for better conversions as well as sales, the acquisition of customers and customer assistance.
No matter the size or nature of the business you operate, WordPress live chat plugins can be used if you select the most appropriate solution for your business from the available WordPress live chat plug-ins above.
The support of a live chat plugin is certainly important for any website. It can provide assistance to visitors who have questions about your product or business, and also help to boost the conversion rate on your site. To learn more about this topic, visit our website today.
Since a live chat plugin is a must-have for any business, we've compiled a list of the best free WordPress live chat plugins to help you find one that perfectly matches your needs. We hope this blog post has been helpful! If you have questions or would like to share your experience with using a WordPress live chat plugin, please leave us a comment below!