There are many things you can do to increase your returning visitor rate, but if you want to stand out from the crowd, you should try some of these proven methods. To learn more about increasing your returning visitor rate or any other social media marketing strategy, we encourage you to check out our blog for a number of helpful articles and guides. Also, if you have any questions please feel free to contact us today!
A website is only as good as the traffic and attention it receives. There are several factors that can boost your site's traffic, including search engine optimization (SEO) and social media marketing. The most important thing to remember when trying to get returning visitors is to think like them. Visitors want what they want, when they want it – which means you need a plan for engaging with them in a way that keeps them coming back for more.
Once you have a website, it is important to increase your returning visitor rate. A large portion of visitors to websites are new and never return again. In order for your site to be effective, your overall return visitor rate needs to be higher than the new visitor rate.
Once you finally get your audience to visit your website, how do you keep them coming back?
When planning your brand, it's important to consider how your target audience will interact with it. There are two main ways to attract an audience:

#1 Direct Traffic – Visitors who come directly to your site; and

#2 Indirect Traffic – Visitors who come to your site through links on another website.
There are several factors that affect the returning visitor rate. If you want to increase your online traffic, it's important to understand what makes a person come back repeatedly. The best way to accomplish this is by analyzing the customers who have already visited your site and determine exactly what they were looking for when they came there in the first place.
If you're not measuring your returning visitor rate, you are missing out on the most valuable type of traffic your site can receive.
Your visitors are telling you something very important about your website—what is working and what isn't.
If people aren't coming back then it's likely that they either hate your site or find it to be a complete waste of time. It's up to you to figure out which one is the case so that you can fix the problem before it becomes too big.
There are many effective strategies for increasing your returning visitor rate and actually making a profit from repeat visitors. A couple of these strategies include:
Make sure that each content piece on your blog is interesting, unique, and valuable to your audience.
Make sure you have an email sign-up form visible on every single page of your blog so that new people who stumble across it will leave their email addresses.
What are Returning Visitors?
Return visitors are individuals who have previously visited your website. Every website visitor produces a unique random number and a first timestamp, which combine to form their User ID and allow their visits to the site to be recorded.
Google Analytics defines returned visitor rate as the number of people that have previously visited your website using the same device and within the last two years.
How to Get Returning Visitors to Your Website
In order for your website to generate business, it needs to be able to attract and retain site visitors. The best way to do this is by offering content that can't be found anywhere else on the internet. Once you have gained traction with a piece of information or an idea, you can then begin to build an online community around it, which will help bring in more traffic from search engines.
Conversion is the critical aspect of any website and there are many factors that need to be considered. The content of your website, its usability, and design, cross-selling and up-selling opportunities are all important in ensuring a good user experience for your visitors. It's one thing to have a ton of traffic coming to your site but if you're not converting these visitors into customers or leads then you're missing out on an opportunity.
Here are the top proven methods to increase the number of visitors returning to your site.
#1. Create a Newsletter and Promote Subscriptions
Emails are an excellent method of connecting with your readers and also bringing them to your website. When you start a newsletter it allows you to engage with visitors, aid them to recall your brand, and then make offers available to increase sales.
The person who is browsing your website and discovers an excellent post is aware that they will be able to find other valuable information. newsletters are the best way to benefit from this advantage to gain more details.
By signing up for our newsletters, your subscribers get all-new content via email, ensuring that they are always up-to-date.
It is crucial to give the reader the impression that should they not adhere to the email, they could not be able to access valuable content.
It is also essential to encourage subscribers, instead of creating a list that is triggered via emails. To achieve this, make use of appealing CTAs such as these examples:
Subscribe, so you don't miss any content like this one you just read!
Do you want to keep track of other content similar to this at the moment they're posted? Sign up to the newsletter!
Subscribe to never miss a post again!
Subscribe to get more blog posts, discounts, and exclusive content in your email!
With email marketing tools such as Constant Contact, it's a breeze to begin a newsletter as well as automate processes. The most effective way to convince users to sign up for an email subscription is to do so by giving away a gift as a reward.
It's easy to accomplish the same thing simply by adding "content upgrades" to your most popular blog posts. Content upgrades are bonus download, similar to PDFs, and is linked to your blog's post.
If you add them to your most popular pages that convert and you stand a greater chance of attracting leads.
The most effective tool to convert users into subscribers and then deliver your content update can be OptinMonster. With its drag-and-drop builder, along with a variety of templates, it is possible to set up an opt-in campaign in a short time.
#2. Keep Social Media Accounts Updated
Social media platforms are excellent sources of traffic for blogs because a significant portion of the population is found using these platforms. So, this is where you should distribute your content.
Remember to always make sure you promote your social media accounts on your website. In every post, include the links to your social media channels at the bottom or another highlighted spot on the page.
This method can boost the followers' number and participation percentage. After this, be sure to share these new articles on your social media sites.
This is how it's possible to bring in recurrent traffic to your blog as each new blog post will bring your audience come back.
#3. Get People to Follow You on Social Media
Did you realize the fact that social media generates 31.24 percent of traffic towards websites? To increase your return visitor count it is possible to leverage the potential in social networks.
If you can get your customers to join your various social networks, you will be able to keep in touch with them and effortlessly return them to your website.
There are numerous ways to get your visitors to join your social media and convert them into regular visitors. One option is to set up an account on a Facebook or LinkedIn group and invite your site visitors to join.
To increase the visibility of your social media group, you can make use of pop-ups that slide in to get your site's users' attention once they scroll down to a certain amount or have spent some time browsing the site.
How can you gain more followers on social media?
If you're looking to get an instant increase in followers, then create a viral giveaway. They're excellent at generating interest as well as increasing followers and likes as well as increasing your email lists and driving visitors to your website.
RafflePress can be the top WordPress giveaway plugin to increase your social media following. It's because they allow users to participate in your giveaway by doing things such as joining your social media accounts or sharing a tweet and gaining social referrals and many more.
It's incredibly simple to use and comes with the drag and drop editor with a variety of options for customization.
Another tip to increase your social media following is to include the feed of social media to your website using a plugin, such as the Smash Balloon.
Utilizing Smash Balloon, it is possible to easily embed feeds from Instagram or Facebook feed. Twitter or YouTube feed wherever you want within the WordPress website.
This is a great method to present your social media posts to visitors to your site and to encourage them to join and join your social media accounts.
#4. Publish New Post Regularly
One of the most effective methods to make visitors return to your site is by regular publishing of amazing content. When people begin to enjoy your blog posts, they'll keep coming back. This means that you'll see an increase in the number of visitors who return to your site.
It is possible to ask at this point, how frequently should I post content? It is contingent on your timeline for producing content and the capacity.
Companies who are publishing more than 16 blog posts each month receive 3.5 times more visitors than companies that post less than four posts per month. This indicates how that content marketing is an effective method that you must take advantage of.
For help in finding new ideas for content that your users might appreciate taking a look at the Demographics and Interests report of MonsterInsights. It will help you determine the interests of your visitors and can then begin creating content that is based on their preferences.
There are many different ways to find content ideas that will bring people to your site. You could look at your competitors to come up with ideas for content.
Once you've made the content you want to share, they are able to make use of the methods mentioned earlier to promote it and bring in people to your site. For instance, you could make a push notification or share it via your social media channels, or send an email to notify users of your latest content.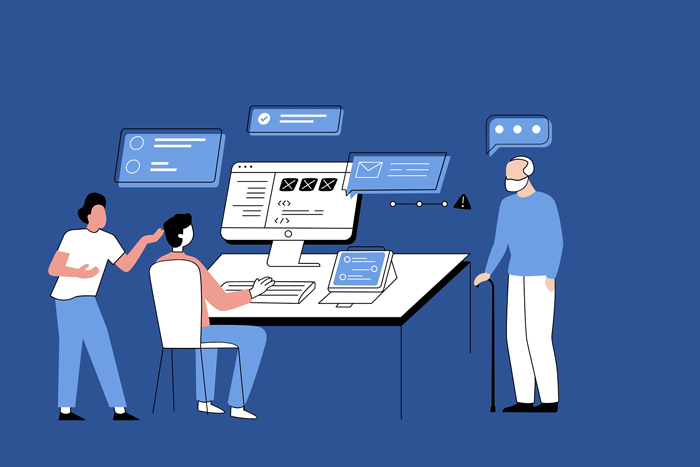 #5. Make Unique and Great Content
The quality of content is among the most important ranking factors that Google determines.
This alone is enough to warrant you following this advice, however, we're talking about attracting regular visitors. In this scenario, good content can increase loyalty just because it stimulates curiosity.
If a person reads content and appreciates the quality of the content the user will then go back to the blog for more articles.
When a strategy is able to meet this expectation, regular traffic will be established. Therefore, when it comes to regularly updating your content it is essential to concentrate mostly on the quality.
#6. Make Sure Your Blog is Up-to-date
Returning visitors are always searching for more of what was the reason they were initially interested and that is quality content. If they visit again and they aren't satisfied, this can generate discontent.
Thus, it is crucial that you maintain your blog current and with fresh blog posts that are posted on a regular basis. An editor's calendar can be a great help to accomplish this.
When they access a blog with an update the readers recognize that there is an obligation to stay up to date. If readers don't get it, they're probably going to leave the site.
#7. Make Micro-Conversions of Data
While the primary objective is to promote a particular product or service, some small transformations could be interesting.
Micro-conversions assist in determining how much your readers are engaged on your website and how often they're willing to visit again.
In the ideal scenario, when developing a content strategy, a variety of possibilities for interaction should be included. These options aid in creating the feeling of engagement, and also provide measuring parameters.
The most important micro-conversions include:
comments on a post,
clicks on a banner,
Social media Sharing,
Subscriptions to newsletters.
The more micro-conversions, the greater the level of engagement. The chance of having repeat visitors rise automatically.
#8. Repurposing Existing Content
As well as creating new posts, you can also increase your number of returning visitors by repurposing existing content as micro-content items. Repurposing means transforming any content into various types of content suitable for various platforms.
Repurposing content can help you make it more appealing to different audiences. It improves your reach also increases your visitors and eliminates the need to think about finding new topics for your content each time.
The first step to repurpose is to decide the pieces of content you should choose. It is possible to do this by looking through your most popular content.
If you are aware of which posts are most successful and which ones are not, you can repurpose the content into micro-content to be distributed across various platforms. For example, suppose you wrote a guide with 10,000 words about Google Analytics.
Then, you can turn this guide into a video to upload to YouTube or an audio recording to be used in podcasts, or create slides for SlideShare and create an infographic or visuals to promote the guide via social networks.
With MonsterInsights, you are able to easily analyze your top-performing pages and posts. Install the plugin and then navigate into Insight >Reports > Overview. Scroll down to view the top pages and posts report.
#9. Find Customers' Preferences
You can monitor all user activities on your site. You can also track the URL they visited, in the section of your page they spent the most time on, what pages they visited as well as other details.
This activity of users can be used as a reliable base for creating your audience's preferences profiles. Based on this you can improve the strategy of investing more energy to attract more interest for those who read your blog.
If they prefer smaller posts, then start producing more of this kind of content. If they are more responsive to a particular CTA make use of it more frequently in your strategy.
A personalized experience is key to attracting more frequent customers.
#10. Make Attractive User Experience
UX is the thing that ensures the blog is pleasant for the user who comes to it. It includes things such as:
Time to load the page;
mobile responsive design;
simple navigation
attractive interfacing.
If any of these aspects are absent or not available, it is likely that the customer experience is likely to be poor, which may impair the desire of the user to return.
It is vital to do an assessment of the blog's performance and run regular tests to determine the performance. Optimizing your blog is always a good idea and can result in a greater percentage of returns.
#11. Insist on Interactive Content
Certain strategies have the potential to create engagement. An example of this is using Interactive content that demands that the reader participate.
Interactivity provides a great experience for your visitors on your website and will certainly boost the trust of your users. Some of the most popular kinds of interactivity include: quizzes, calculators, ebooks, infographics, etc.
#12. Promote Live Experiences
Another kind of content that can generate engagement and, therefore returning visitors is Live experience.
Since they're in real-time these contents tend to attract more attention. They also allow interaction by users with comments on images, sending them to friends, participating in Q&As, etc. The most popular live experiences include: live blogging, live streaming, live Q&A, and Live reporting.
#13. Make a Push Notification List
Have you got a notification push list? If not, you need to start creating one since push notifications are an excellent way to increase your visitors.
The push notifications are displayed on users' desktops as well as on mobile devices. Visitors must grant consent to receive messages using push notifications. When they click an email, they are taken to land on your site. It's as easy as that!
The best part is that since push notifications need user consent, you stand an excellent chance of engaging your customers since you'll have them interested in your website.
To create a push notification list, you can use tools like PushEngage. It is the most effective push notification plugin available for WordPress and allows you to send messages easily. By using the software, it is possible to accumulate subscribers, and turn them into regular visitors.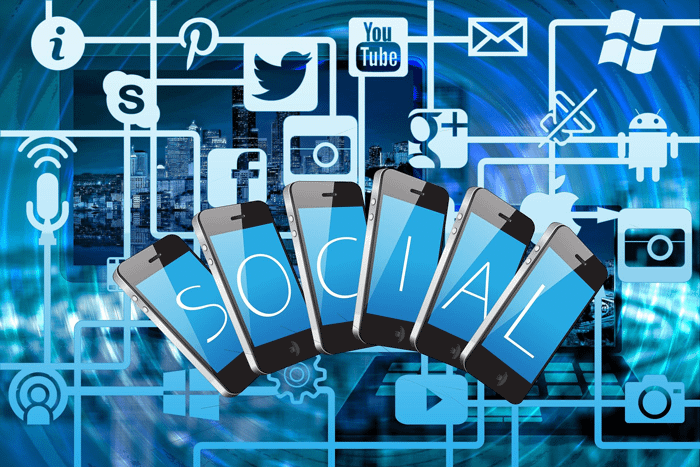 #14. Customer Loyalty Program
If you wish to have visitors return to your website then you should consider establishing your own loyalty program. Offering exclusive offers and rewards for customers who are loyal, they will receive something to make them want to come back to your site.
Programs for loyalty can also be a wonderful method of expressing appreciation to your customers by thanking them in return for their constant loyalty. It lets them know how much they are valued by your company.
#15. Strategic Retargeting Ads
Retargeting occurs when you show ads to people who have visited your site, interacted on your social media pages or watched a short video, or contacted your brand at a certain moment in time.
By retargeting your ads, you can keep your website visible to your customers and bring visitors back to your website. You can create retargeting strategies and ads using Google Retargeting Ads and Facebook Retargeting Ads.
They function by using tracking cookies to show advertisements. When a visitor is on your site then a cookie is inserted on their computer. Based on the user's behavior the tracking code displays user's ads intended to be retargeted.
Through retargeting advertisements in this way, you're basically reminding your customers to visit your site. If you run an eCommerce store Retargeting can be very effective for converting customers who are no longer on your site to returning customers and increasing sales.
Final Thoughts
The goal of every website is to generate traffic, which in turn leads to increased sales. The key to generating a high number of returning visitors is by delivering great content and making your site easy to use. By implementing the tips mentioned above into your site, you should see an increase in returning visitors and an easier time building trust with those that visit your site for the first time.
If you are having a hard time increasing your visitor rate, these tips should help you out. You can also share your great content with visitors by following us on social media or leaving comments after reading our blogs.
This article has given you a look at the four main reasons why people return to your website. While it's important to have a great product or service that customers love, the key for increasing your returning visitor rate is making sure your content is relevant, interesting and engaging.
We hope these simple steps have been helpful and that you are able to increase your returning visitor rate. If there is anything else we can do for you, please let us know by liking our Facebook page or commenting on our latest blog post.